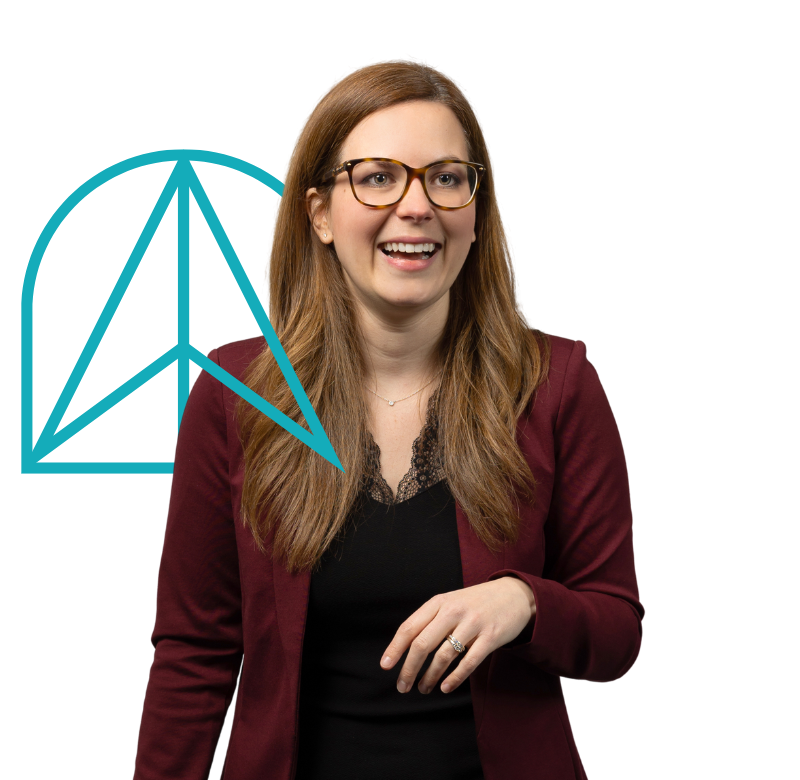 Discover
Geneviève's
Great Adventure
Mission
Leadership
Name
Geneviève
Profession
Corporate Controller, Finance and Accounting
Location
Mont-Saint-Hilaire
Years of experience
14 years
Professional journey
Geneviève Dugré has a bachelor's degree from HEC Montréal and is a certified public accountant (CPA). She has been Corporate Controller at BBA since 2020. After starting out with the prominent international firm, KPMG, she became controller for the public relations firm, Res Publica, and then moved on to more strategic management roles, including Vice-President of Financial Planning for the IT company, Alithya.

Geneviève is focused on employee engagement, results and continuous improvement. She has strong expertise in financial planning, KPI reporting and operational management of acquisitions, coupled with an excellent ability to perform in a dynamic, fast-paced and high-volume transaction environment.
For me, one of the most important aspects is to be able to continue growing and evolving along with the organization where I work. And I really feel that this is the case here.