Geneviève is Corporate Controller and is much like an orchestra conductor, overseeing our accounting activities and improving our methods. She's a real team player and loves to cultivate team spirit to efficiently deliver the exacting figures and analyses that help the firm perform better. Like BBA, collaboration is part of her core values.
Advancing the firm through my passion for numbers and people
Although I only joined BBA two years ago, I already feel like I've covered a lot of ground! As a corporate controller, I've never approached accounting as a set path that just needs to be followed. In fact, I've always found that this field offers many opportunities to improve and innovate, which is far from being routine, especially in a growing business, like BBA, where we're driven to excel.
Here, I supervise a team of about 30 people to ensure transactions are properly maintained, such as payroll and accounts payable management, and to provide the figures and financial analyses the firm needs to assess performance. This better equips BBA so it can make informed decisions, complete projects to ensure its sustainability and support its growth.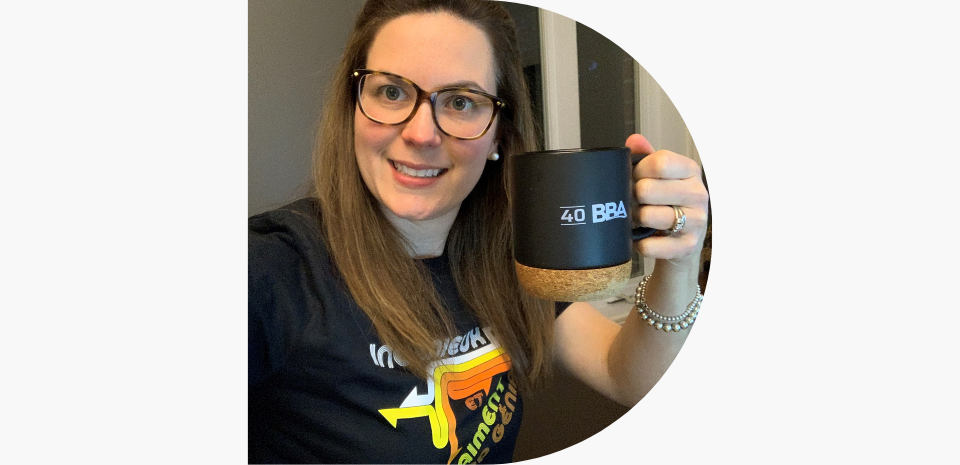 Arriving in the middle of a pandemic inspired my creativity
After earning my bachelor's degree in administration at HEC Montréal and obtaining my CPA designation, I learned the basics of the profession as well as the rigour it requires during my five-year stint with the international consulting firm KPMG. I then held management positions in service firms, in public relations and in IT for nearly ten years. Let's just say that I was well equipped to join a business model like BBA's when I arrived in 2020.
However, starting a new job in the middle of a pandemic brings its own set of personal and professional challenges! This made things a bit more difficult because I'm really a people person and love teamwork. I think it's important to get to know the people on the team you'll be managing. Fortunately, BBA's amazing collaborative culture has made it easy and has inspired me to find creative ways of building relationships, even remotely. For instance, before I arrived, I prepared a video that was sent to everyone to introduce myself. We also organized virtual happy hours and activities to get to know each other.
When we know each other, we work better together.
Appreciating the benefits of returning to the office in hybrid mode
Returning to the office more frequently gave me the opportunity to showcase my people skills. While I love the precision of numbers, I'm also a people person who likes to organize activities for everyone. BBA gives us a lot of room for initiative, and I had the opportunity to organize an activity to develop our community garden on the office terrace, which brought the Shared Services team together. It was such a success that we're planning other events, like the wine and cheese and BBQ events, to perk up team spirit. This is something I like to do and am committed to. This is the fun part of BBA's "fun and collaboration" value, but it's also a way to improve communication among departments and of making our teams perform better. When we know each other, we work better together.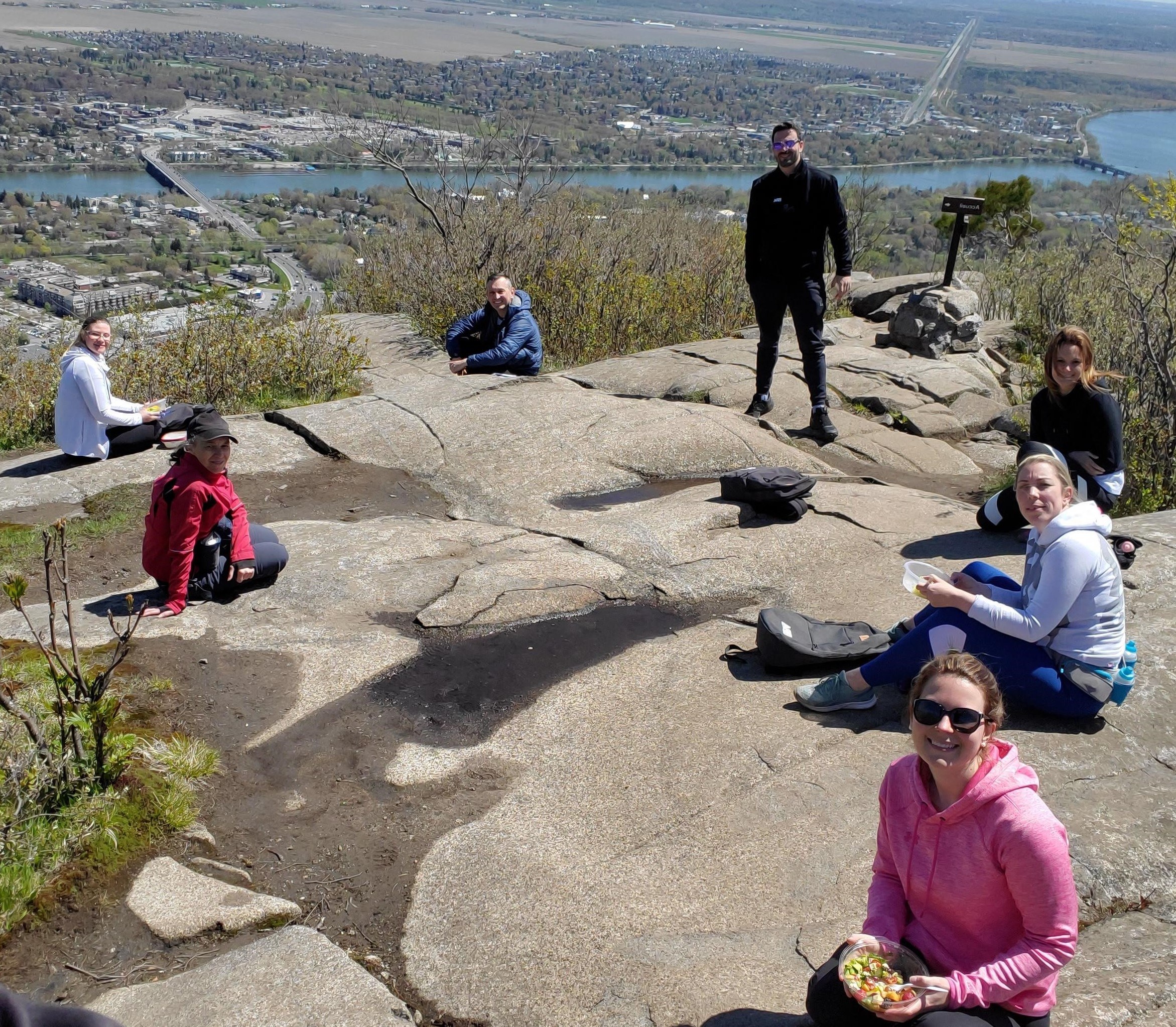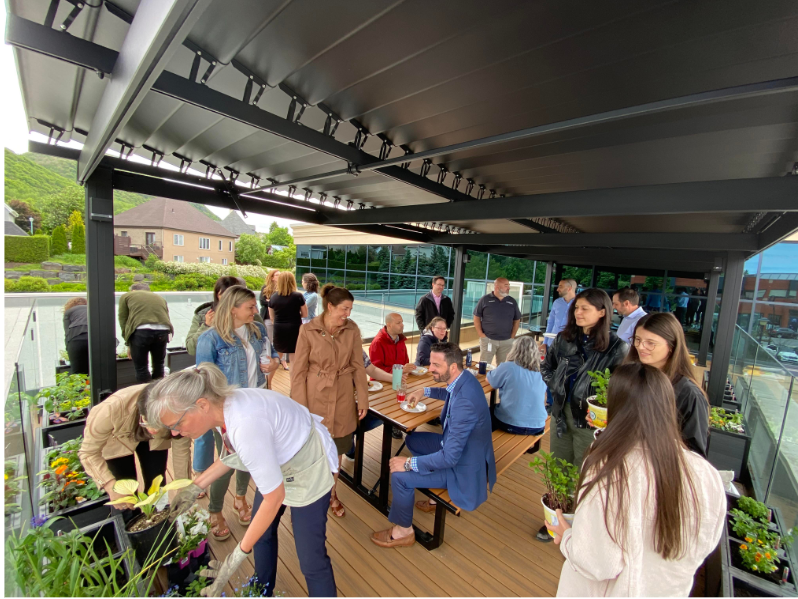 Taking on interesting challenges outside of finance
With BBA's remarkable growth, its needs are changing, and the volume of transactions is increasing. We therefore often need to question our processes and methods. Moving to a hybrid work mode has also accelerated our digital shift and is pushing us to transform.
We're in the process of updating our enterprise resource planning (ERP) system to meet BBA's changing needs. This project gave me the opportunity to meet people from many other departments and to share our experiences, which helped us make our operations even smoother and more efficient. This means that I face interesting and sometimes complex challenges that take me out of my usual sphere. It's a great playground!
BBA's collaborative approach lets us tackle these issues more easily, because the firm is agile and can adapt quickly. I think this is one of our greatest assets. Everyone communicates well, both between individuals and across various sectors. This not only adds to how things work internally, but the benefits of this approach are reflected in the quality of services offered to our clients.
For me, one of the most important aspects is to be able to continue growing and evolving along with the organization where I work. And I really feel that this is the case here.
Developing in my role with tailored responsibilities
My role has already evolved considerably since I joined BBA. I don't feel as though I'm standing still, because the firm is always giving me new responsibilities that are in line with my interests and career development goals. I also know that I can count on support from my colleagues when I need it and from the organization, which is helping me on my journey.
Since I'm required to do a lot of team management, I was able to participate in the BBA Leadership program, which identifies, engages and develops employees who have the potential to support our organization in the medium and long term. The training and coaching I've received has made me feel better equipped to deal with the daily issues this involves. For me, one of the most important aspects is to be able to continue growing and evolving along with the organization where I work. And I really feel that this is the case here.