Our national practice leader ensures that we carry out all our mandates according to best practices. As a woman engineer, she specializes in protection and control and cybersecurity, while also being committed to promoting equity, diversity and inclusion.
From Montréal to Vancouver – appreciating the richness of each culture
I was born in Hong Kong, grew up in Montréal and moved to Vancouver over 25 years ago. I then went into electrical engineering because I was very interested in the intangible and somewhat "mysterious" aspect of electricity. After graduating from the University of British Columbia (UBC), I first worked for a few firms, which gave me a good overview of the profession, before joining the team that launched BBA's Vancouver office. This was one of the first milestones of the firm's expansion outside Québec, which now has 16 offices across Canada and internationally.
Although I communicate primarily in English at work, my Québec roots have resurfaced and allowed me to navigate naturally in the BBA environment, where both languages coexist in most of our regions. Being trilingual is definitely a great asset given that our projects span the country. Today, I'm comfortable working in both French and English—even in writing—which isn't always easy, especially for technical terms. I continue to improve my skills by taking every opportunity to speak in both languages, such as during my inter-office collaborations. For me, knowing several languages and being curious about different cultures is a tremendous asset: it opens me up to a wide variety of perspectives and new ideas.
Developing a new office: a formative experience
I arrived in the very early days of BBA's Vancouver office. At the time, there were only three of us to implement the structure and deliver our projects. Although very challenging, it was a great learning experience, as I was involved in all aspects of project management and execution. By preparing proposals, learning about procedures and discovering the reality of work sites, I was able to quickly understand the entire organization's operations and client expectations. It was like taking a crash course in consulting engineering, and it still serves me today. I realize now how lucky I was to start out on a small team, but I also know that there are still many great challenges ahead. Since then, the BBA Vancouver office, like the rest of the firm, has seen rapid growth: we now have over 100 employees, and there's more to come!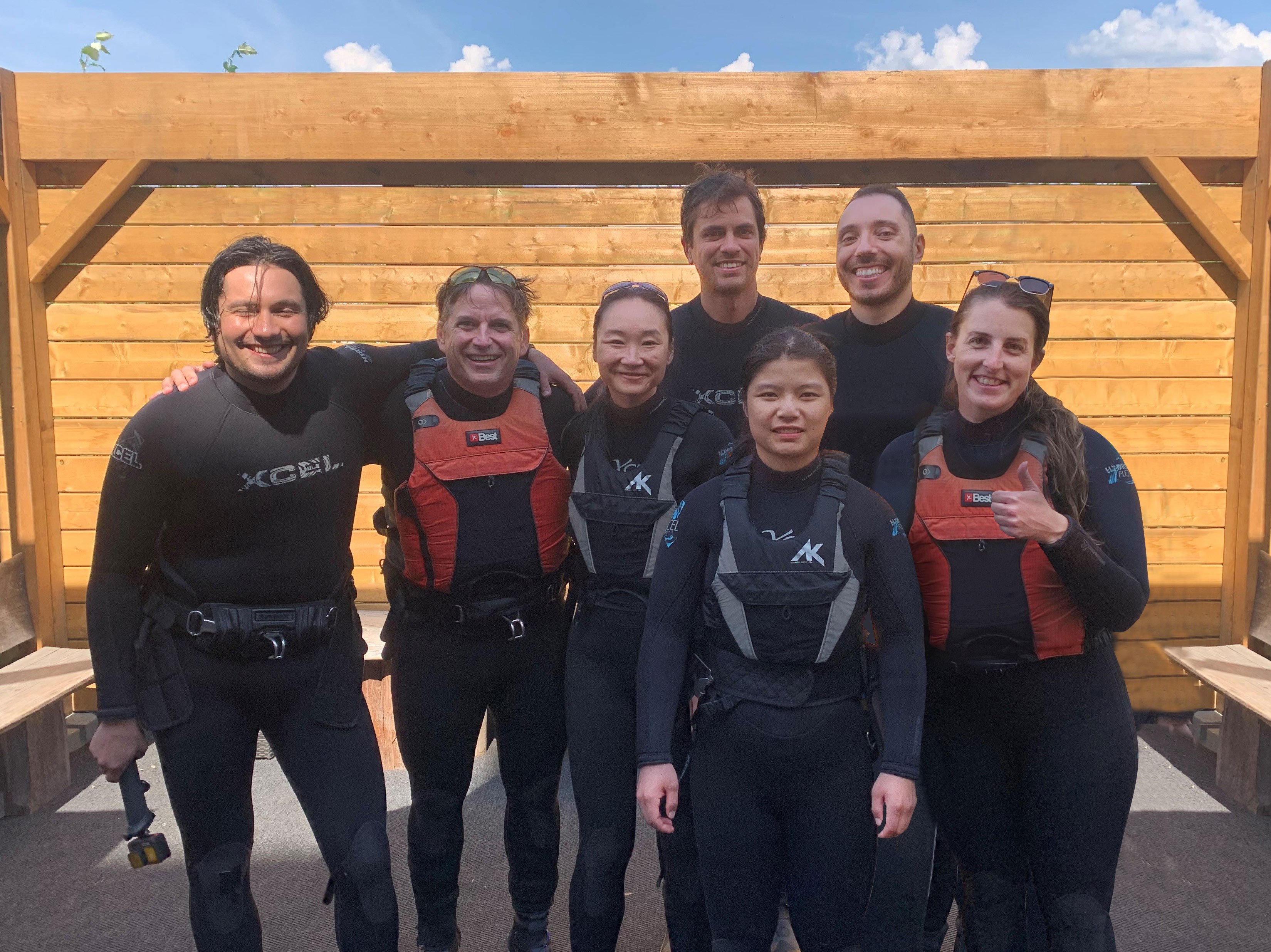 Photo: Katie and some of her colleagues from the Vancouver office.
Discovering my leadership qualities
Being rather introverted by nature, I didn't think I would have the opportunity to move into management, especially since I was the youngest engineer in my group at the time and the only woman. But I was able to do it thanks to BBA's inclusive culture. It's important to remember that engineering is traditionally a male-dominated field. And while a great deal of effort has been made to improve access to training and the engineering profession in recent years, there's still a long way to go. This is one of BBA's objectives, which is why it has joined Engineers Canada in its goal to have 30% of women on our teams and in various leadership positions by 2030.
BBA's culture of valuing inclusion and the development of its people has been hugely beneficial to me. Over time, my leadership potential to manage people and projects was recognized, and I was given the role of team leader and asked to manage some key projects. I went successively from being deliverables leader to project leader and project manager for small to multidisciplinary projects. Today, I specialize in regulatory aspects as National Practice Leader. For our clients, I specialize in project management and cybersecurity mandates.
One of the defining moments in my career was managing a cybersecurity project in response to an urgent request from one of our clients. I had to manage a team of more than 50 people spread out over different offices and time zones. It was a complex project with a large business volume. At that point, I had to overcome imposter syndrome. I told myself, "This type of project is really something I can do, and if I was asked to do it, it's because I have the skills and abilities." The fact that I was trusted and supported made all the difference in my development within the firm.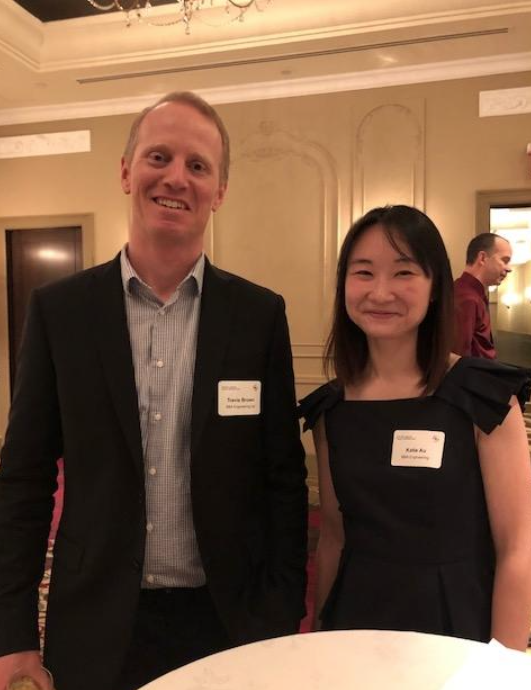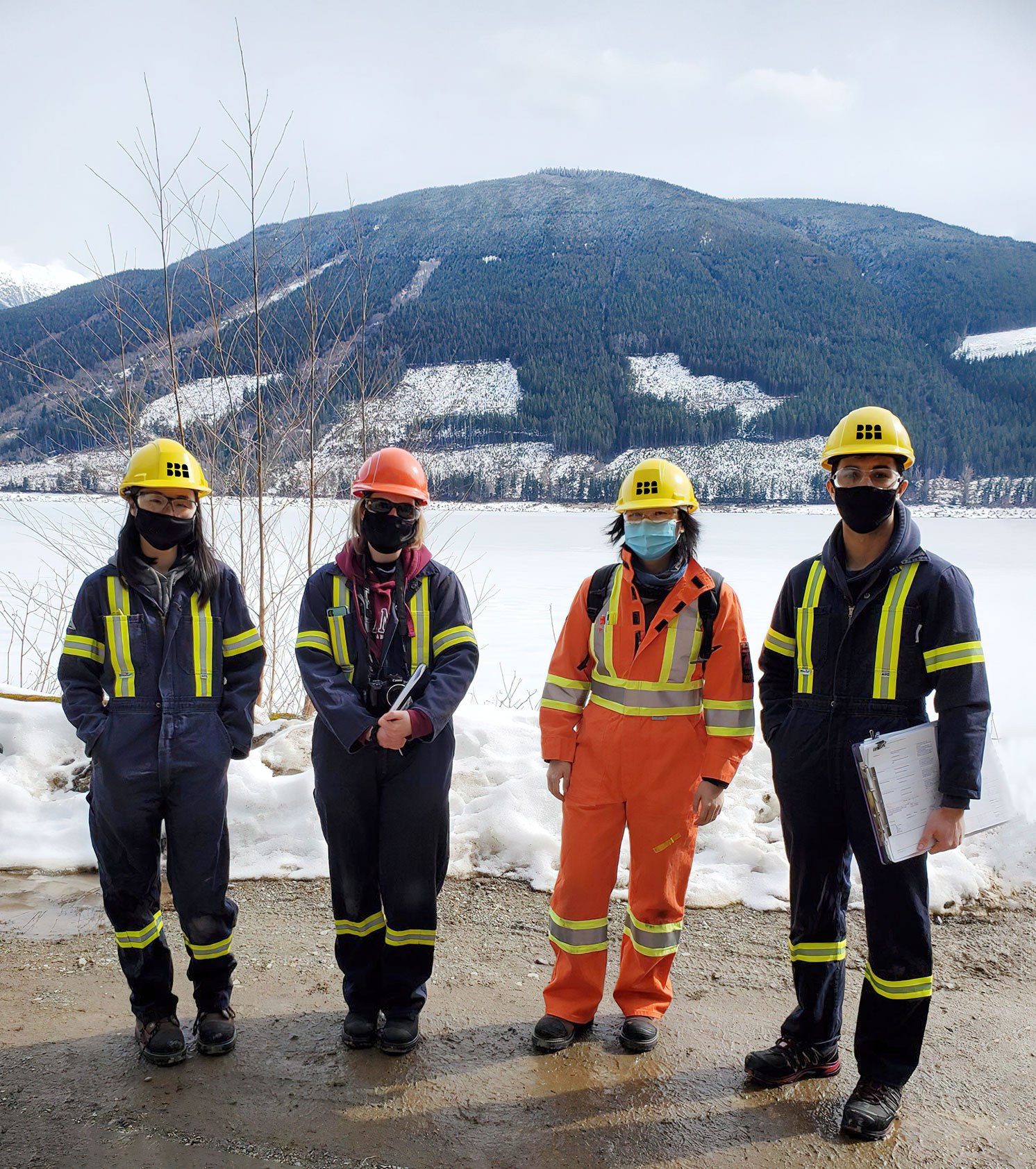 Doing my part to support equity, diversity and inclusion
As a woman of Chinese descent working in a non-traditional profession, it goes without saying that I tick several boxes when it comes to diversity. While this has its challenges, I believe that everyone has their own differences to deal with—personality types, family history, life journey, etc. From this perspective, it's a common reality that binds us. I believe that we all have the opportunity to turn these challenges into strengths and to give them positive meaning, because diversity is a valuable asset. I feel, in all humility, that I have been a pioneer at BBA, simply by being myself and sharing my experience. Mentoring has become a real passion through which I want to demonstrate that we can all let go of thought patterns that limit our progress, and that everyone can achieve success. This is why I'm strongly committed to volunteering for several groups and committees that promote equity and diversity in engineering.
I also helped establish the BBA Diversity Committee, which I manage, and I also support the Osmosis Network, which offers networking activities for women in the engineering sector. More broadly, I am also co-chair of the Equity, Diversity and Inclusion Committee of the Association of Consulting Engineering Companies British Columbia (ACEC-BC) and Chair of the Women in Engineering and Geoscience (WIEG) division of Engineers and Geoscientists British Columbia (EGBC). I also mentor high school students, young engineers and new immigrants.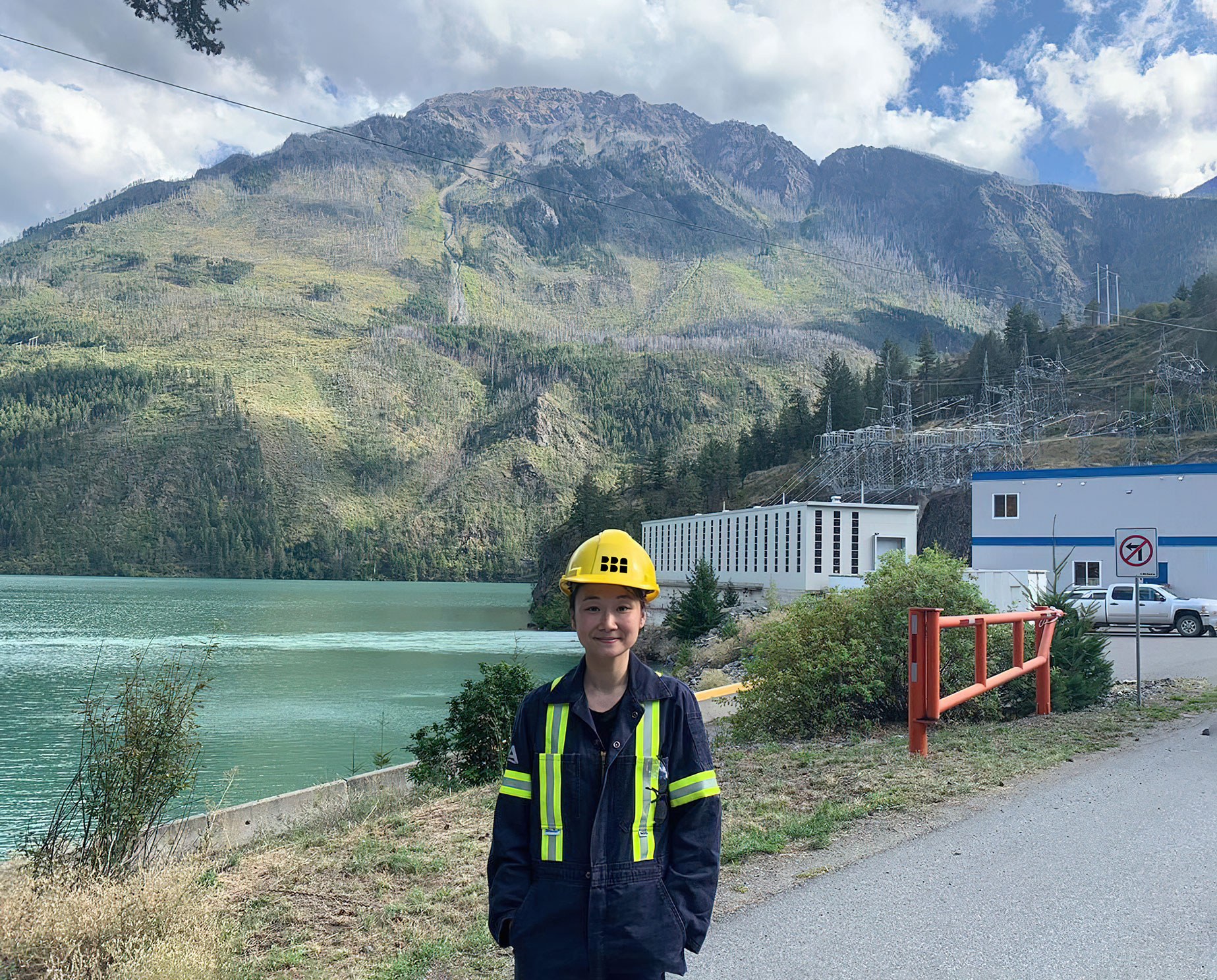 Helping develop our firm
I have always been committed to ensuring that everyone has the opportunity to express their ideas and help create positive change in our work environment and society at large. This is what led me to apply for the National Practice Leader position in 2021. I wanted to be involved in developing my discipline and fostering collaboration among the regions. As National Practice Leader, my role includes ensuring that we comply with the standards and regulations of the various jurisdictions in which we carry out projects, while promoting the advancement of the profession. This requires coordinating the efforts of the various BBA offices, while ensuring a common discipline and cohesion in all our actions. This type of collective effort is right up my alley and BBA—with its values of communication (and fun, of course!) — is an ideal place to implement such initiatives. I know that there will always be new challenges here and that I'll continue to learn with the support of incredible people. With its values of inclusion and innovation that put people first, BBA keeps me moving forward, and that's really motivating!